Happy New Year, LJ! I hope that everyone has had a wonderful Christmas break. Mine was good but too short. :)

Now that the postal system finally seems to have caught up with me, I have some lovely people to thank for Christmas cards and goodies!

-An elegant gold and silver card, a bookmark and some dashing members of the Federation from
matchboximpala
-A very clever little Supernatural-themed Christmas tree wordle from
blackrabbit42
-A lovely trio of snowmen from
honscot
-A lovely little kitty, some candy and the most awesome pair of socks from
dugindeep
-Some festive owls and an absolutely gorgeous painting of J2 guitar lessons from
becc_j
-A sparkly collection of snowmen from
cassiopeia7 (and there are sparkles all over everything I own now)

Aaand, because it's always a double whammy for me at this time of year, thank you also for the birthday wishes!
Thanks to
becc_j,
akintay,
legion11,
enablelove,
ldyavalon and
dugindeep for the lovely messages you sent!
Thanks to
tebtosca and
fiercelynormal for the pretty v-gifts!
Thanks to
firesign10 and
cassiopeia7 for the birthday posts!

Thanks to
zubeneschamali,
candygramme,
ferrous_wheeler,
quickreaver,
big_heart_june,
chellexxx,
kazluvsbooks and
stormecloude for the birthday wishes on 'All the Magic'.

And, finally, thank you to noturbaby, freecommonwealth, lovethemwinchesters, buttheyrebrothers, imaginecoolname, amberdreams, bunny7033, Amanda+Evans, Kim, electriclita, mizface, machidieles, bayani, greenblue26 and skyatnight for the birthday wishes on AO3!

If I've missed anyone, I am very sorry! You're all the best!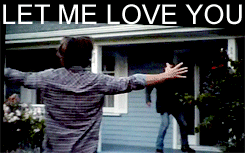 New Year's Resolution: catch up on answering comments. *sheepish*